About Bouwkunde Bedrijvendagen
Welcome to the company page of the Bouwkunde Bedrijvendagen website.
The 21st edition of Bouwkunde Bedrijvendagen will be held entirely off-line from the 23rd of February till the 14th of March in 2022.
Bouwkunde Bedrijvendagen is een jaarlijks terugkerend evenement dat georganiseerd wordt door studenten van het faculteit Built Environment aan de Technische Universiteit Eindhoven (TU/e) voor zowel Nederlandse als internationale bouwkundestudenten aan universiteiten en HBO's. Tijdens dit evenement kunt u op directe en informele wijze kennis maken met zowel bachelor- als masterstudenten.
Het evenement kenmerkt zich door haar laagdrempeligheid en informele karakter. Daarnaast vertegenwoordigen de Built Environment studenten een breed scala aan masterrichtingen, variërend van architectuur en bouwtechniek tot vastgoed en bouwfysica, wat ook de benodigde diversiteit geeft aan het evenement.
De Bouwkunde Bedrijvendagen biedt u als bedrijf de uitgelezen mogelijkheid om jong, ambitieus en hoogopgeleid personeel te werven. Om dit zo goed mogelijk tot stand te brengen bestaat het evenement uit meerdere onderdelen, verspreid over meerdere dagen. Voor de aankomende 21e editie in 2022 is gekozen voor de volgende onderdelen:
Profileer uw bedrijf aan alle bouwkundestudenten en creëer nieuwe netwerken tijdens de bedrijvenmarkt.
Ontdekt talenten in 1-op-1 gesprekken met door u geselecteerde studenten tijdens de gespreksrondes.
Ga interactief met studenten aan de slag en laat ze kennismaken met uw bedrijf en uw werkveld tijdens de casussen.
Leer de studenten op een informele manier kennen onder het genot van een 3-gangen menu tijdens The Company Dinner.
Ga het gesprek nog informeler aan onder het genot van een hapje en een drankje tijdens de afsluitende borrel.
Scroll naar beneden om meer te weten te komen over alle onderdelen van de 21e editie van Bouwkunde Bedrijvendagen. Bekijk ook onderstaande slider met foto's voor een impressie van de 19e editie (off-line gehouden) of bekijk hier de aftermovie.
Wij zijn momenteel achter de schermen hard aan het werk om de evenementen voor de 21e editie te realiseren. Derhalve zijn de inschrijvingen voor de 21e editie nog niet geopend.
More information about the events
Zie de tiles hier beneden voor meer informatie over alle activiteiten die zijn gepland voor de 21e editie van Bouwkunde Bedrijvendagen
Organisation
Bouwkunde Bedrijvendagen wordt jaarlijks georganiseerd door een 9-koppig bestuur. Het huidige 20e bestuur zal de 21e editie van Bouwkunde Bedrijvendagen organiseren in 2022.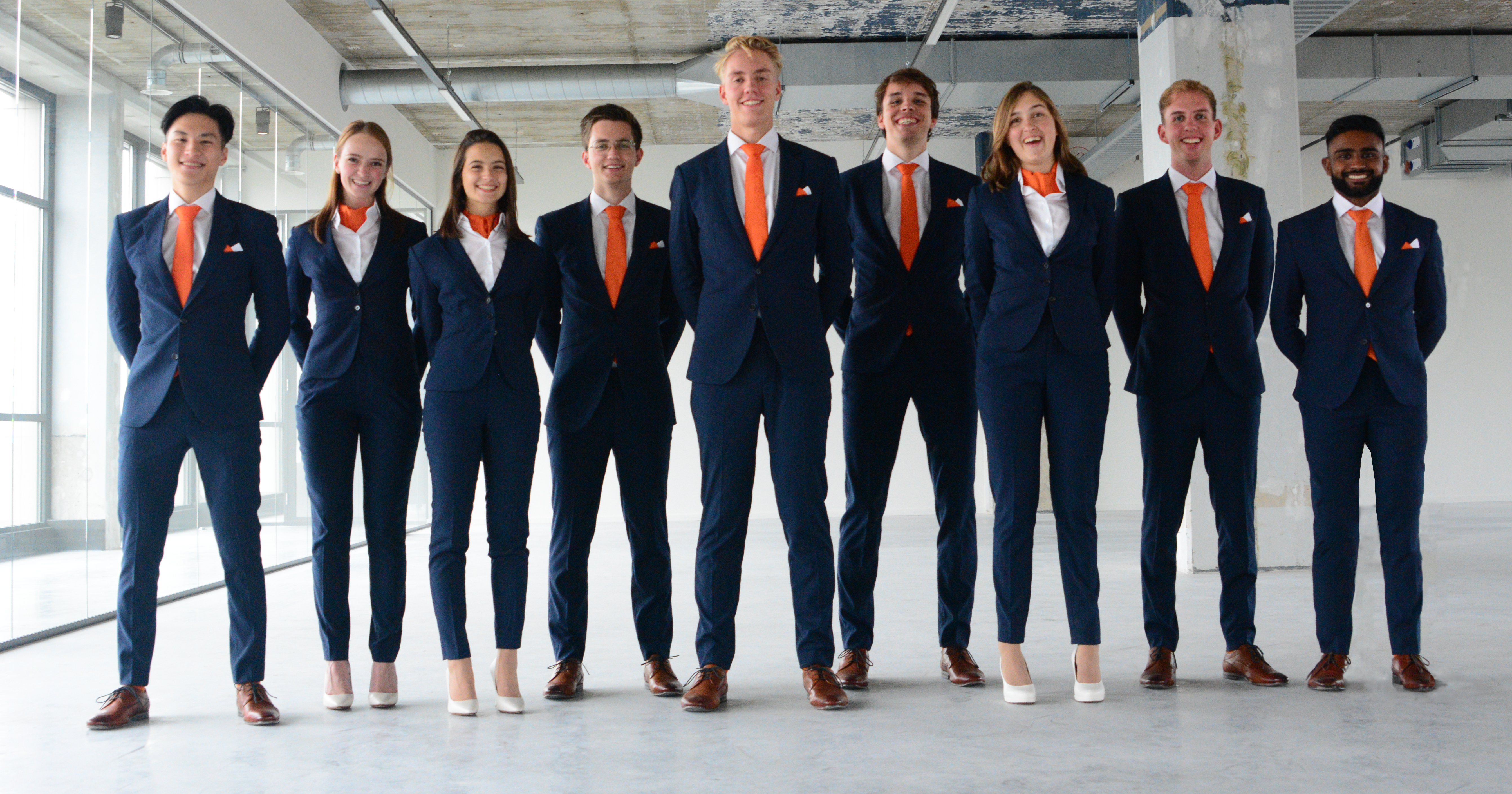 Privacy statement
Our privacy statement contains our information, explains personal data and the processing of personal data, and for what purposes we process your personal information. It explains your rights, what we do to ensure your personal data are safe and how long they are stored.
Download and read our privacy statement here.