Over de Bouwkunde Bedrijvendagen
De 21e editie van Bouwkunde Bedrijvendagen zal naar verwachting geheel off-line plaatsvinden van 23 februari t/m 14 maart in 2022!
Bouwkunde Bedrijvendagen is een jaarlijks terugkerend evenement dat georganiseerd wordt door studenten van het faculteit Built Environment aan de Technische Universiteit Eindhoven (TU/e) voor zowel Nederlandse als international bouwkundestudenten aan universiteiten en HBO's. Tijdens dit evenement kunt u op directe en informele wijze kennis maken met zowel bachelor- als masterstudenten.
Het evenement kenmerkt zich door haar laagdrempeligheid en informele karakter. Daarnaast vertegenwoordigen de Built Environment studenten een breed scala aan masterrichtingen, variërend van architectuur en bouwtechniek tot vastgoed en bouwfysica, wat ook de benodigde diversiteit geeft aan het evenement.
De Bouwkunde Bedrijvendagen biedt u als bedrijf de uitgelezen mogelijkheid om jong, ambitieus en hoogopgeleid personeel te werven. Om dit zo goed mogelijk tot stand te brengen bestaat het evenement uit meerdere onderdelen, verspreid over meerdere dagen. Voor de aankomende 21e editie in 2022 is gekozen voor de volgende onderdelen:
Profileer uw bedrijf aan alle bouwkundestudenten en creëer nieuwe netwerken tijdens de bedrijvenmarkt.
Ontdekt talenten in 1-op-1 gesprekken met door u geselecteerde studenten tijdens de gespreksrondes.
Ga interactief met studenten aan de slag en laat ze kennismaken met uw bedrijf en uw werkveld tijdens de casussen.
Leer de studenten op een informele manier kennen onder het genot van een 3-gangen menu tijdens The Company Dinner.
Ga het gesprek nog informeler aan onder het genot van een hapje en een drankje tijdens de afsluitende borrel.
Scroll naar beneden om meer te weten te komen over alle onderdelen van de 21e editie van Bouwkunde Bedrijvendagen. Bekijk ook onderstaande slider met foto's voor een impressie van de 19e editie (off-line gehouden) of bekijk hier de aftermovie.
Wij zijn momenteel achter de schermen hard aan het werk om de evenementen voor de 21e editie te realiseren. Derhalve zijn de inschrijvingen voor de 21e editie nog niet geopend.
Evenementen
De evenementen van dit jaar zijn:
Bedrijvenmarkt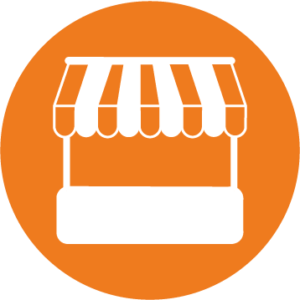 Hét hoogtepunt van de Bouwkunde Bedrijvendagen is de bedrijvenmarkt. Tijdens de laatste off-line gehouden editie in 2020 mochten wij maar liefst meer dan 40 bouw gerelateerde bedrijven verwelkomen. Al deze bedrijven toverden vloer 1 van het faculteitsgebouw van Built Environment met stands om tot een drukke beurs waar contact leggen met jong talent nog nooit zo makkelijk is geweest. Mocht u geïnteresseerd zijn om met uw bedrijf hier te staan in 2022, vul dan het contactformulier in. Wij zullen contact opnemen met u.
De bedrijvenmarkt zal op 9 Maart 2022 plaatsvinden. De inschrijving voor de 21e editie momenteel nog niet geopend. Deelname aan deze bedrijvenmarkt is mogelijk door middel van het inrichten van uw eigen informatiestand. Deze stand is gedurende de middag in het bezit van uw bedrijf.
Gesprekrondes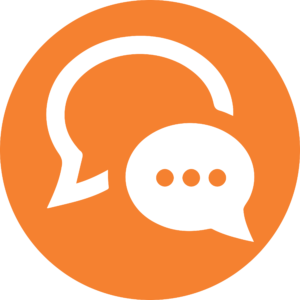 Tijdens de gespreksrondes kunt u 1-op-1 in gesprek gaan met studenten die u zelf selecteert op basis van hun CV. Deze sollicitatierondes zijn hét moment om jong talent voor uw bedrijf te charmeren. Voornamelijk masterstudenten melden zich aan voor de gesprekken om bijvoorbeeld een (afstudeer)stage of een baan te bemachtigen, maar ook bachelor studenten tonen melden zich steeds vaker aan voor dit evenment omdat ze interesse hebben in een oriënterend gesprek.
De 1-op-1 gesprekken zullen op 9 Maart 2022 plaatsvinden.
Casussen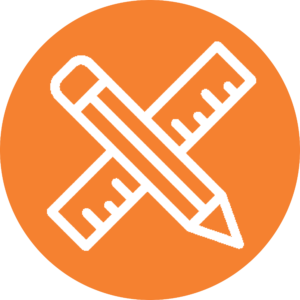 De casussen zijn een manier om de deelnemende studenten uit te dagen. Zij zullen dan in groepen moeten samenwerken om een probleem op te lossen, terwijl ze door u bedrijf daarbij worden begeleid. De faculteit Built Environment heeft drie richtingen waarin studenten zich kunnen specialiseren. Omdat ieder student zijn/haar eigen richting heeft, zal er ook voor elke richting een eigen casus gegeven worden door een bedrijf dat zich daarin specialiseert.
De casussen zullen gehouden worden op 14 Maart 2022. 
The Company Dinner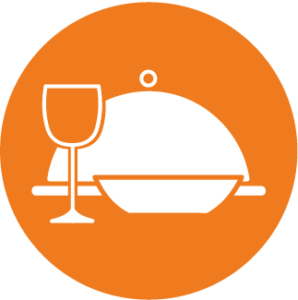 The Company Dinner nodigt studenten en één vertegenwoordiger van uw bedrijf uit voor een diner, waar onder genot van een 3-gangen menu, contact kan worden gelegd tussen studenten en uw bedrijf. Na iedere gang zullen de studenten aan tafel onderling rouleren.
The Company Dinner zal plaats vinden op 14 Maart 2022.
The 20e editie van Bouwkunde Bedrijvendagen werd georganiseerd in 2021 door het 19e bestuur.