Bouwkunde Bedrijvendagen
Bouwkunde Bedrijvendagen is an annual recurring event organized by built environment students from the Technical University of Eindhoven. During this event, both bachelor and master students can directly and informally acquaint themselves with companies in the building sector.
The Bouwkunde Bedrijvendagen provides students with insight into their future career opportunities and the opportunity to get acquainted with the practice.
Develop your professional and practical skills during the preparations
Get to know a company better during the workshops
Make your talent known to your future employer during the 1 on 1 interviews
Join and expand your network at the career event
In other words; Are you looking for a (graduate) internship or job, do you want to know more about the possibilities after your studies and upgrade your network? Then scroll for more information and join the Bouwkunde Bedrijvendagen!
Career Event | 22 November 2017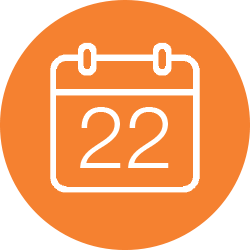 The highlight of the Bouwkunde Bedrijvendagen is the career event. This year we will welcome more than 40 companies working in the built environment to the career event. All these companies will convert Vertigo floor 1 into a busy event where contact with your future employer has never been so easy. Do you want to know what the career event has to offer to you? Then sign up for the guided tour of your study association!
Also check the slider below to find out what company you want to contact in 2017! Click on the logo of the company you're interested in for more information!
Workshops | 21 November 2017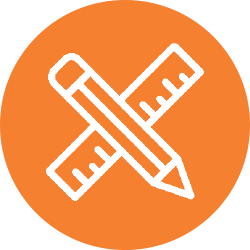 Registration is no longer possible.
During the workshops you can work on practical examples. A wide range of companies working in de built environment are coming to TU/e this day to give you insight into their daily activities. In addition, they work with you on cases and teach you something about their expertise. Current topics such as BIM and sustainability are discussed and also the ins and outs of current projects are presented by companies in an interactive way.
Registration was possible up to and including 15 November.
Preparations | 15 November 2017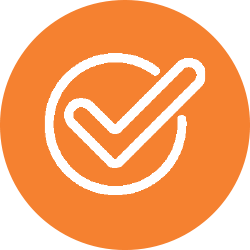 Registration is no longer possible.
On the preparations day, various partners and engineering-related companies will come to TU/e to train you on your professional and practical skills. The training courses are a preparation for the real work!
Do you want to learn how to best profile yourself online or how to apply for a job interview? Registration was possible up to and including 8 November.
How do you make a great first
Lees meer
impression during your job interview? What can you say and what not? What attitude do you take and how do your conversation partners see you? How do you want to get across to your conversation partners and how do you make sure that you get along? But also: How do I present myself online or offline? In this training you will find some clever tips on how to best describe yourself during your job interview and get started with your personal elevator pitch: How do you "sell" yourself in 1 minute! Nowadays much information about anyone can be found online or on social media. That's why you will also get practical tips on how to present yourself the best online and what the smartest way is to handle this.
We live in a society where things
Lees meer
seem to go at warp speed and everything is urgent.
Old school Time Management is about efficiency: doing things the RIGHT WAY
Modern Time Management is about effectiveness: doing the RIGHT THINGS
Are you an urgency addict or want to prevent yourself from becoming one? Join this interactive session and learn to make more effective use of your time and keep the right focus on study and work. One and a half hours of your time well spent!
DISC is an official personality analysis 
Lees meer
instrument. It gives you the possibility to get a deep insight into your own so called 'personality style'. The test provides an understanding of your behavior and communication in an understandable language. During this training we will give you a short insight of the official DISC test. Together we will translate the outcome of the test to a workable personal guide for the working environment. We will answer questions as: what kind of organization suits your personality style? Does the job you have in mind match with you personality style and ambitions? After the training every attending student will get the opportunity to make the full official DISC test with the value of €100. After making this test these students will get a personal consultancy. Do you want to get ahead of your class? Do you want to take a step closer to your working environment? Don't wait too long and sign up for this training!
1-on-1 Interviews | 22 November 2017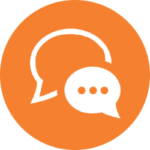 Registration is no longer possible.
Before the career event you have the oppurtunity to get an 1-0n-1 Interview with the company of your choosing! Are you looking for an (graduating) internship or a job, or are you just want to get to know the company better. 
CV & Portfolio Check | Enginear | 22 November 2017
Do you not know which way you want to go, which job suits you, or what specialism suits you? We would like to give you the opportunity to have a conversation with a career advisor in your field. During the Career Event you have a personal appointment of 10 minutes. You can specify in advance what time is right for you. This conversation offers you the opportunity to ask about essential aspects of approaching the job market and other current topics in relation to internship, graduation or work.
You can choose to upload your CV or portfolio. In that case, you will also receive your CV or portfolio with written suggestions and a hand-out with various tips.
You have the opportunity until the 17th November 2017 to register for a career consultation, and FULL = FULL so be on time!
Brought to you by